Furnace Services
Do you want to ensure the cleanest and safest environment for your family home?
At Raintech Home Services we understand that when your furnace is not functioning at its maximum potential, it can negatively impact your home's environment. We are committed to providing excellent furnace installation, repairs and maintenance to keep your system in working order. The highlighted goal is to ensure the cleanest & safest indoor environment for your family year-round.
Our well-trained technicians are familiar with diagnostic, maintenance and repair of Calgary and surrounding areas HVAC systems.
During an appointment, our technicians will first diagnose the cause of your system's issue and then report the findings to you with a recommended course of action; this includes a quote of overall repair costs.
We include the homeowner in the diagnostics as it is important you are made fully aware of the state of your home's furnace system.
Our recommendations for repair and maintenance are in the best interest of the homeowner for your system to run with reliability and efficiency through all seasons.
Being a trustworthy and reliable professional service team is what we pride ourselves on as a company for your home's comfort needs.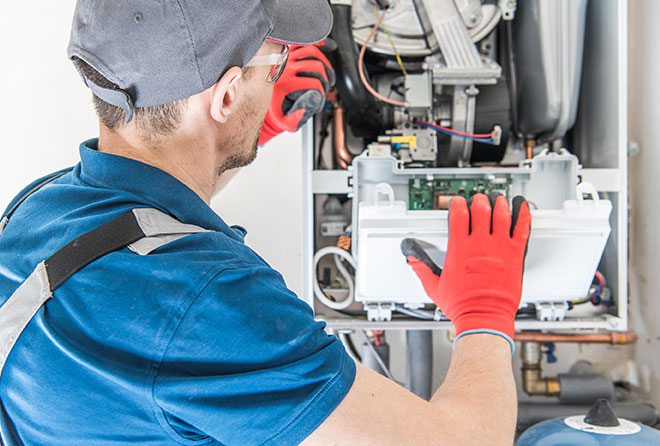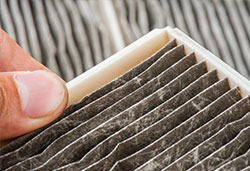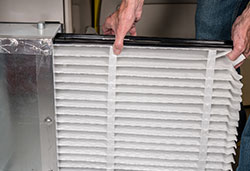 Why Choose Raintech Home Services for a Furnace Tune-Up
Nearing a decade of reliable service to our community, we've streamlined an efficient and trustworthy process of furnace installation, maintenance and repair. Our technicians are well-trained, seasoned professionals with a thorough understanding of HVAC and the importance of a well functioning system. We guarantee the best customer service and highest quality of standard in the Calgary and surrounding area.
We have a flat-rate for a service call-out and diagnosis, no further work is started without homeowner approval of the service and cost, this guarantees no hidden fees.
You can trust us to be able to respond to any furnace emergency with the best technicians in the industry; regarding an emergency callout, we are available 24/7.
A smooth booking process with a two-hour arrival window, advanced notice calls on the way, and same day appointment options for emergency appointments.
With all installations, repairs and service, we offer a one-year warranty to the work completed.
What to expect from a Furnace Tune-Up
   Clean furnace filters and replace if necessary
   Clean furnace blower assembly, belts and pulleys to blower & motor housing
   Inspect the heat exchanger for rust and corrosion
   Inspect ignition and electrical components
   Check static blower speeds, gas pressure and temperature rise
   Clean & Inspect the burners, fresh air hoods, drain lines, vacuum hoses and flame center
   Copy of tune up sheet & inspection
Furnace Installation
The purpose of a furnace tune-up is to get full potential of the projected use expectancy of your current system. If a replacement is necessary due to regular wear and tear, age or specific damage, the technician will have information regarding unit options and pricing versus the cost of a repair.
When a simple repair is no longer an option, the installation of the new furnace system would be booked for a following appointment running approximately 8 to 10 hours for the full service. As there are many factors that need to be considered to ensure you have the right furnace installed, the technician's professional background will help you pick the best fit.
Doing this will help you to save money and time in the future! With our help, you'll be able to live with the benefit of a fully functional furnace. A well-running furnace not only guarantees you peace of mind during the winter months but also means your furnace will be energy efficient.