Landscape Construction – Hardscaping
Landscape Construction - Hardscaping
Raintech Home Services offers a wide range of services for your home's outdoor needs. From concrete patio and driveways to fence and decks; we offer it all, and whether your looking for curb appeal, adding a place to relax or to increase your property value, we are here to help. Our team has experience and specializes in the following areas:
Concrete Driveways and Patios: We offer stamped and exposed concrete, as well as a variety of colors to choose from. Need to replace existing concrete? We do the tear out and replacement from start to finish.
Paving Stones: Choose from a variety of styles and stones to complete any design you would like.
Fences: Specializing in an assortment of wood fences, from treated to cedar depending on the clients wants and needs.
Decks: Any material can be used for decking material, from composite to wood we offer it all.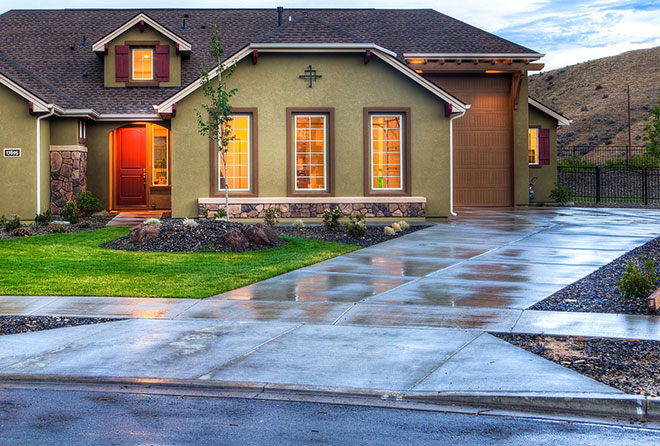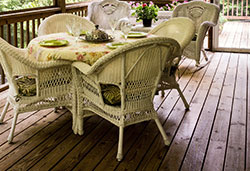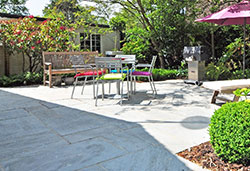 Request Landscape Construction Services
Being homeowners ourselves, we understand that making decisions that effect your home long term can be overwhelming, our qualified and experienced team is here to guide you in the right direction. Whether it is be planning, timelines or budget, we strive to deliver an experience that tends to our customers specific and individual needs.
Why Choose Raintech Home Services for Hardscaping
Raintech maintains a high level of professionalism, reliability, and workmanship to ensure that our clients are 100% satisfied from start to finish. With 30 years of experience, an educational background in landscape construction and horticulture, our team is more than capable of executing the project of your dreams.
We provide a specialized quote based on the clients needs, this ensures there are no hidden fees and the client receives exactly what they asked for.
We offer a smooth booking process and set up appointments  in coordination with the client's schedule.
Raintech Landscape Construction- Hardscaping Offers
   Highly Qualified, Educated and Experienced Team
   30 Years of Experience
   Outstanding Customer Service
   Personalized Service
   Easy and Reliable Booking
   Wide Range of Services
What to Expect from Landscape Construction - Hardscaping
Once the initial booking process has happened and an appointment has been secured, we will meet with the client on site to get an idea and understanding of what the specific needs are. We consult on the timeline of the project, and get a quote prepared. After the clients approval, the project will get underway, we will be in communication during the entire project to ensure the client is informed at each stage. Once the project is completed, we will meet on site with the client to ensure complete satisfaction.