Hot Water Tank Services
Is your hot water running cold or lukewarm? Your hot water tank may need a service or repair. Raintech Home Services has certified and experienced technicians available for booked and emergency services for your home's needs. The most used hot water tank in Calgary homes is the standard conventional tank which doesn't require much maintenance after the initial installation. Generally, these tanks hold 10-15 years of usage in a residential home and then replaced.
Our technicians will not only check all the components for proper function but will treat your tank for calcium buildup that coats parts, interferes with heat transfer causing your tank to work harder. In this case our technicians will diagnose and repair while consulting with the homeowner.
Our goal is to make sure you have a constant and reliable supply of hot water all year round.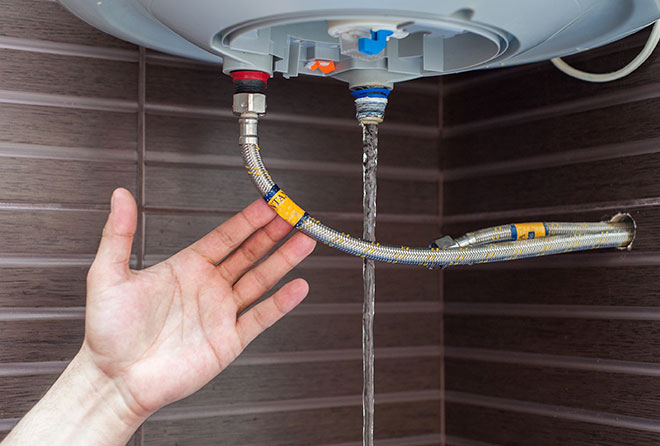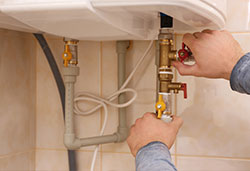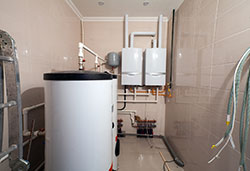 Request Hot water Tank Services
Why Choose Raintech Home Services for a Hot Water Tank Service
Nearing a decade of reliable service to our community, we've streamlined an efficient and trustworthy process of hot water tank installation, maintenance and repair. Our technicians are well-trained, seasoned professionals with a thorough understanding of a Hot Water Tank and the importance of a well functioning system. We guarantee the best customer service and highest quality of standard in the Calgary and surrounding area.
We have a flat-rate for a service call-out and diagnosis, no further work is started without homeowner approval of the service and cost, this guarantees no hidden fees.
You can trust us to be able to respond to any furnace emergency with the best technicians in the industry; regarding an emergency callout, we are available 24/7.
A smooth booking process with a two-hour arrival window, advanced notice calls on the way, and same day appointment options for emergency appointments.
What to expect from a Hot Water Tank Service
To service your hot water tank to ensure it is working correctly, our technician on site will:
   Flush the tank to clear any sediment resting along the bottom
   Vacuum the Burner Compartment
   Clean the Flame sensor and Pilot Tubing
   Assess for any other issues with the interior of the tank and discuss with the homeowner
Hot Water Tank Installation
Raintech Home Services will have a technician on site to first diagnose the issue for repair, if the tank is beyond repair, a new installation is needed.
A professional inspection of your home and water heater is done to ensure the correct size is picked for your home and your family's needs. All cost are discussed with the homeowner before the current tank is removed for a complete understanding of price options for an informed decision. We can help you select a tank that keeps the water flowing throughout your property without overwhelming your budget. No work is ever commenced without homeowner approval. The technician on site will discuss the differences between the standard tank versus the tankless style; the largest differences are efficiency and cost.
The installation of a new tank takes approximately 3-4 hours with pickup of the new tank, removing the current tank, installing the new unit and then loading of the old tank for disposal by the technician. Our preferred brand for a new installation is the Bradford White Hot Water tanks; easily maintained with durable parts and materials. With a 5-year parts warranty to the homeowners, Bradford White is a great long-lasting water heater that we highly recommend.