Duct Cleaning
Raintech Home Services provides our customers with the highest quality of services personalized for your home's individual needs. Our professional, courteous and experienced technicians provide education to all clients for a better understanding of the standard of care needed on your home's duct system. We believe every customer should understand the purpose, benefits and maintenance requirements of the system in your home for maximum efficiency.
Duct cleaning should be performed on average every 2 to 3 years to increase the air flow and quality within the home. There are many factors that determine the need for more frequent cleaning; family members with sensitivities or allergies, having pets, renovations in the home and or heavy construction in the neighborhood.
Common debris that can accumulate inside your air ducts over time includes dust, dust mites, mould, hair, mildew, smoke film, pollen, animal dander, bacteria and fungal matter. These accumulate and create resistance for the path of airflow; this causes the circulation of dirty air as well as limits the amount of air released through your vents.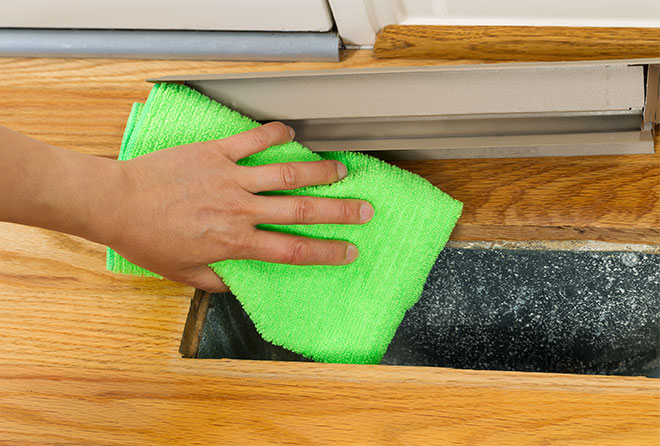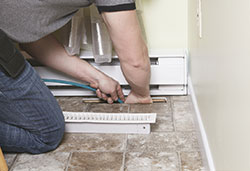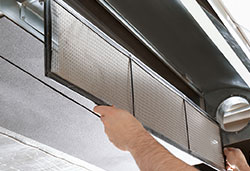 Request Duct Cleaning Services
Why Choose Raintech Home Services for Duct Cleaning
Nearing a decade of reliable service to our community, we've streamlined an efficient and trustworthy process of duct cleaning. Our technicians are well-trained, seasoned professionals with a thorough understanding of HVAC and the importance of a well functioning system. We guarantee the best customer service and highest quality of standard in the Calgary and surrounding areas. Our highlighted goal is to increase the health and quality of air in your home.
We have a flat-rate for a service call-out and diagnosis, no further work is started without homeowner approval of the service and cost, this guarantees no hidden fees.
You can trust us to be able to respond to any furnace emergency with the best technicians in the industry.
A smooth booking process ensures a two-hour arrival window, advanced notice calls on the way, and same day appointment options for emergency appointments.
Benefits from Duct Cleaning
Cleaner Living Environment: Once cleaned, dust will decrease, leading to less circulation and accumulation in areas such as shelves, coffee tables and flooring.
Lowers Allergens/Irritants: By removing the build up of pollen, pet dander and bacteria in the ducts, air can filter through properly resulting in a cleaner environment.
Minimizes odors: Pets, mold, tobacco and food preparation leaves an odor that over time becomes stagnant, duct cleaning removes majority of these odors.
Improves airflow: Once the ducts have been cleaned, the physical debris is removed which opens the passage for airflow.
What to Expect From a Duct Cleaning
We offer a full-service duct cleaning using a high-quality variable speed vacuum system. Your cleaning will include the following:
   Cleaning of all supply and return duct work
   Removal and cleaning of blower motor assembly (including adjustment, where necessary)
   Supply and installation of a new standard air filter
   Cleaning of the ignition assembly
   Cleaning the blower fan assembly
   Cleaning of burner assembly
   Cleaning of joist liners and all return duct work
   Cleaning of the heat exchanger
   Cleaning of A/C coil
The technical process is done using a high powered 5000 CFM Vacuum to suck up the dust near the furnace while simultaneously blowing 150 PSI of compressed air down each individual register. A skipper line is then fed into each trunk length of ductwork, blowing the dust back towards the vacuum for removal.