Carpet Cleaning
Our professionally trained, trusted and bonded technicians are available for commercial, condominium and private residential carpet cleaning. Carpet cleaning not only improves the appearance of your home or office but also extends the life of your carpet; the most valuable benefit from the process is improving you and your family's health. Regular carpet cleaning improves the quality of air and maintains a consistent neatness of your home. This allows your pets and your kids to play around your home without worrying about them having dust allergies.
As recommended with most manufacturers, we carefully steam clean using a variety of environmentally safe chemicals such as emulsifiers and pre-sprays with a Ninja brand steam machine.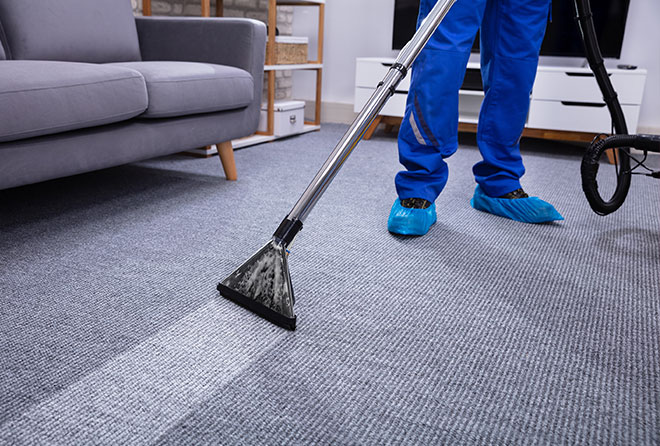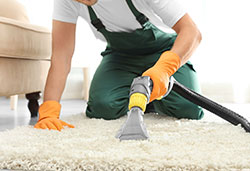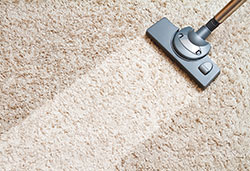 During the estimate and booking process, to make sure we have all the correct information needed for the appointment, please let us know:
Material of Carpets
Number of floors & Rooms to be cleaned
Yes/No Pets in the house
Specialized odor removal request
Stains to be Focused on
With all furniture moved for access, a typical single-family house takes roughly 2 hours of cleaning with 4 to 6 hours of drying time.
Most cleanings take 1-2 hours with 4 to 6 hours of drying time.
The rooms we primarily focus on the high traffic areas, these are not limited to the following:
Living Rooms, Bonus Rooms, Family Rooms, Bedrooms, Dens, Stairways, Hallways, Closets; with portable extractors, no room is off limits to be cleaned.
Let Raintech Home Services help keep your home in excellent condition.
Why Choose Raintech Home Services for a Carpet Cleaning
Raintech Home Services Carpet Cleaning Division is one of respectable, detail oriented, trustworthy employees whose main goal is to get your home cleaned to your satisfaction. With experience in the home industry in the Calgary area, we understand that as the season drastically changes, so does the amount of dust and dirt that enters your home.
A smooth booking process consisting of a two-hour arrival window and advanced notice calls on the way. Servicing Calgary and surrounding areas, we will accommodate your schedule and ensure every appointment is done to your standard.
What to expect from a Carpet Cleaning
We do require that a homeowner is present for the duration of the appointment for a thorough understanding of all areas you are wanting cleaned. Our Home Services department for Carpet cleaning requires all furniture to be moved and carpets to be vacuumed by the homeowners, this is to ensure a deep clean is completed to your satisfaction. Our professional technicians will do a home walkthrough before the clean begins to ensure that all areas are prepped adequately. If you have any pets, we do need them secured for the appointment as the hose used for cleaning does leave the front door propped open.
We use a portable extractor Ninja steam clean machine for access to all rooms and floors of the home.
We do our best to remove all stains. We can't guarantee the stain removed as there are many variables such as type of fiber, type of spill but we will try to address your concern as best as possible. If there are areas you would like focused on, please let the technician know and a discussion can be hard regarding the state of this area of material.
Smoke and pet odor are the main odors to be tended to; We can offer other stronger cleaning products for smoke/odour eliminator but that is an extra charge to be discussed.