Carpet & Upholstery Cleaning
Our professionally trained, trusted and bonded technicians are available for commercial, office and residential carpet and upholstery cleaning.
To ensure an absolute deep-clean is achieved on every clean, technicians utilize the most advanced van-mounted extraction equipment available in the industry. The deep-clean process is enhanced using healthy, pet and child friendly pre-sprays and cleaning solutions.
Carpet and upholstery cleaning not only improve the general appearance of your home or office, but also extends the life of your carpet; but, the most valuable benefit from a deep-clean carpet cleaning process is improving your family's health through the removal of contaminants and dust.
Regular carpet cleaning improves the quality of air within your home or office. Carpet has many benefits and acts as an air filter for your home. However, like all filters, it must be cleaned on a regular basis to fully enjoy this benefit.
Regularly cleaned carpet and upholstery ensure you, your children and even your pets, enjoy a healthy living space.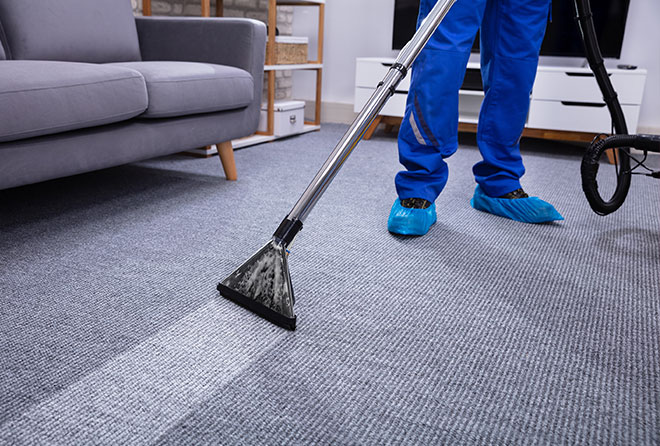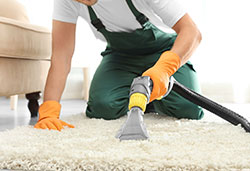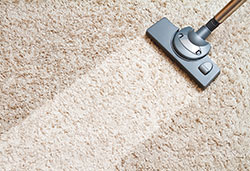 An important function of our process is to provide an accurate estimate and to ensure the booking and scheduling process goes as smoothly as possible for our clients. Accordingly, the following information is helpful with finalizing your carpet or upholstery cleaning appointment and price:
Carpet:
Number of floors, rooms and hallways to be cleaned
Are there stairs?
Are there pets in the home? Yes/No
Do you have a specialized odor removal request?
Is there excessive staining or soiling?
Is the location to be cleaned an apartment or home?
Are there area rugs you wish to have cleaned?
Preferable day and time for the cleaning.
Upholstery:
There are many types and sizes of furniture, ranging from large sectionals, to apartment size sofas, to expensive natural material and man-made fibers. As you may appreciate, a large sectional requires a greater degree of time to clean than a smaller apartment sofa. Similarly, a sofa covered in natural fibers requires special care and therefore can be more expensive to clean.
Accordingly, it's helpful to know as much as possible about your furniture pieces, so that we're assured of providing the best cleaning at the best price possible.
What are the types of furniture you wish to have cleaned?

Sofa

How many seats?
How many cushions?
Are the cushions removable?

Love seat – Same questions as above
Chairs

Sofa chair
Dining room chairs
Kitchen chairs

Is your sofa a sectional? If so, how many seats?
Do you know the upholstery material (I.e. micro suede etc.)?
Are there any excessive stains or odors?
What are the drying times for most carpets and upholstery?
In most instances the drying time for an average carpet clean ranges from 3 to 5 hours. Our van-mounted extraction units remove up to 80 percent of all water used, however, the remaining moisture does take additional time to dry thoroughly.
With upholstery the drying time does vary, but in general most upholstery requires a similar drying time to carpet.
Why Choose Raintech Home Service Carpet and Upholstery Cleaning
Raintech Home Services Carpet and Upholstery Cleaning offer our clients respectable, detail oriented, trustworthy and knowledgeable carpet and upholstery technicians whose main goal is a best-in-class home carpet or upholstery cleaning that exceeds our client's expectations.
Our seamless booking and scheduling process assures we arrive within the scheduling window and understand the requirements of the client. We also take great pride in ensuring our technicians protect your home during the cleaning process. This is done by placing runners on the floors and corners to protect your walls or stair ways.
What to Expect from our Carpet and Upholstery Cleaning Process
Before our technician arrives:
It's preferable that the homeowner be present for the start of the cleaning. This ensures a thorough understanding of what is required to be cleaned and allows for the technician to walk through the owner's expectations and to discuss any additional requirements.
It's best to have all furniture removed from the carpeted areas. However, we recognize that this is not always possible, therefore, in situations where the furniture remains in place, it's best to have any loose or smaller items removed from the carpeted areas.
Vacuuming is critical to the success of a deep-clean carpet cleaning. Accordingly, we STRONGLY recommend that the homeowner vacuums the carpet or upholstery thoroughly prior to our arrival.
Pets should be secured prior to the technicians arriving and during the cleaning process. In most cases, the main door will be ajar during the cleaning process, which may tempt your pet to wander outside.
Discussion during the walk through:
Are there any extreme soiling or staining you wish the technician to be aware of? This is particularly important if you have pet stains or odor or heavy soiling.

Notes:

Not all stains can be removed.
Our technician will do the very best to remove all stains, however, some stains are simply not removable. This is attributed to many complicated factors.
Some stains may require an additional charge to remove. If so, the technician will be certain to inform the client to confirm acceptance.

The technician will inform the client of the estimated time to complete the cleaning.
The technician will do a final walk through upon completion of the carpet or upholstery cleaning.
The technician will provide you with a verbal "general condition" of the carpet upon completion of the cleaning.