Residential Painting Services
Raintech Home Services offers excellent residential painting services for Calgary and the surrounding areas with detail-oriented painters; we are eager to change your home's aesthetics. We provide our customers with the highest quality of services, personalized for your home's individual needs. Our professional, courteous and experienced painters will provide a fresh and exciting look to your home.
With more then 15 years of experience in the industry, we are Calgary & surrounding area's reliable choice for homeowners. From simply lightening up a living room with an accent wall to a complete color overhaul, the impact a fresh coat of paint can have on your home is drastic.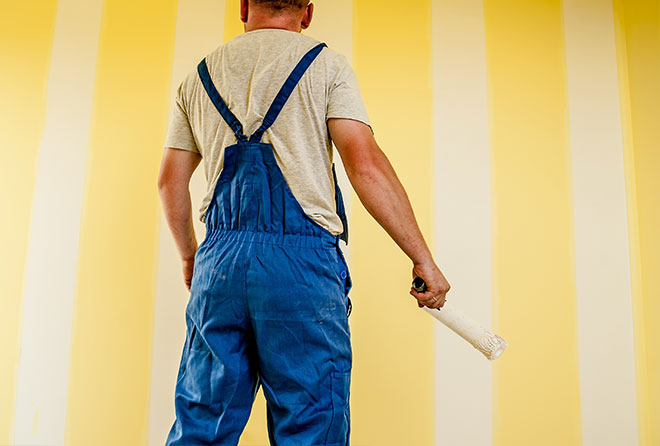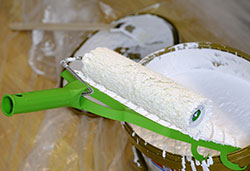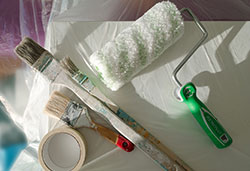 Why choose Raintech Home Services for Painting Services
At Raintech Home services, we are cost effective and supply an accurate project timeline as we want as little disruption to your routine as possible. Our goal is to make your home unique, no house or living space should be the same. Our team of interior painting professionals are experienced in creating beautiful, lasting results with exceptional craftsmanship with high-quality paints, stains and coatings.
  Kitchens
 Living Rooms
 Dining Rooms
 Bedrooms
 Bathrooms
 Hallways
 Home Offices
 Nurseries
 Foyers
 Basements
 Doors
 Door Frames
 Windows
 Window Frames
What to Expect from our Painting Services
Raintech Home Services' mission is to make the process of upgrading your home simple and enjoyable. Whether you know your paint color, have excess paint at home for an easy formula match or need guidance in picking the color for your space; we are here to help. Once in contact with our department lead, a walkthrough of your home will be scheduled to do an on-site quote; no work is ever started without the homeowner's approval. Our professional painters in Calgary are courteous, organized and take all the necessary precautions to leave your space as clean as it was prior to the work being done.  Our painters will discuss the best place for your furniture to be moved and then will cover it on the day of the appointment. We prep the space for an easy application of the paint of your choice. Our reliable painters will take great pride in the quality of the work that they accomplished in your home.