Lawn Services
Raintech Home Services provides our clients with the highest quality of services for all your homes needs.  We take pride in having every property we maintain, shine. Working year round with property maintenance, we offer one time and reoccurring services to lessen your load as a homeowner. We strive to increase your lawn's health and regrowth for the seasons to come. With our vast services, we are the premier locally owned business for lawn care and maintenance.
   Spring Clean Up
   Core Aeration
   Power Rake Services
   Lawn Mowing & Maintenance
   Fertilizer & Weed Control Packages
   Fall Clean Up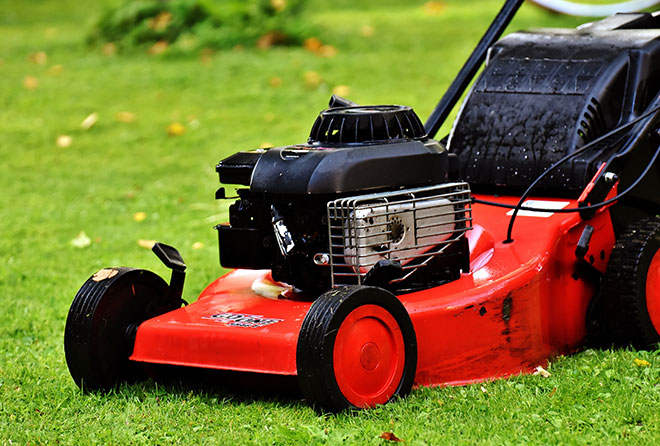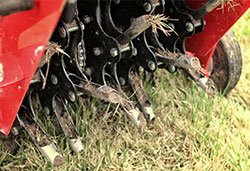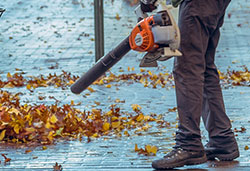 Why choose Raintech Home Services for your Lawn care
Our attention to detail separates us from the rest; we strive for nothing short of excellence with every lawn we maintain. With 20 years of reliable service in the community, we've streamlined an efficient and trustworthy bond with our clients.  Our landscapers are well-trained, seasoned professionals with a thorough understanding of the necessary care that goes into the successful growth and maintenance of your lawn. We guarantee the best customer service and highest quality of standard in the Calgary and surrounding areas. Our highlighted goal is to increase the quality, health and aesthetic of your lawn.
We provide service with a base fee with homeowner approval of the service and cost, this guarantees no hidden fees for any appointment.
Our smooth booking process is done with to match your personalized needs. Whether you require weekly, bi-weekly or monthly lawn maintenance, we will make sure it is done to your satesfaction.
Our Lawn Services
Spring Clean Up
We offer a Spring Clean Up package to get your lawn thinking green for the year.  After the long stretch of cold harsh freezing temperatures its important to aerate, power rake and mow your lawn in the spring. This improve the water, nutrient and oxygen intake to the roots of your lawn resulting in a healthier and greener lawn all season.
Core Aeration
Our experienced landscapers use an aeration machine to perforate the soil, removing compacted layers of dirt and to open a new access for water to the grass roots. Grassroots need oxygen and water to grow and thrive, but when your soil becomes too compacted, roots don't get enough of either. By aerating your lawn, we create deeper and healthier roots, which helps your grass to grow thicker and stronger. This can be done in spring, summer and fall to increase your lawn's health.
Power Raking
With a powerful raking machine, our experience landscapers remove dead grass build up known as thatch from the lawn. We recommend having this done at the beginning of spring to encourage grass growth. With the experience we have gained over the years in the industry, we examine and determine the depth of the power raking your yard requires as removing all thatch can be harmful.
Lawn Mowing & Maintenance
Weekly or Bi-weekly mowing, Raintech Home Services can accommodate your lawn's needs. Depending on your lawn's growth and your desired height of your lawn, we can arrange a schedule that meets your needs. Our landscapers maintain their mowers by sharpening their blades daily to ensure the sharpest and cleanest cut.
Fertilizer & Weed Control Packages
As the City of Calgary has changed it's policy to be herbicide-free, there are more airborne weeds travelling throughout the area and finding their way into more backyards. Raintech home services landscape experts provide the perfect blend of fertilizer (season dependant) and weed control solutions. We use two kinds of fertilizer: a slow-release nitrogen granular fertilizer, and a sprayed liquid fertilizer. Our blend is tailored to the time of year.
Our goal is for you to enjoy your lawn hassle free.
Fall Clean Up
Our final step of preparation for winter is to make sure your lawn has a final trim and clear it of any debris. After a hot summer, increased walking and action to your lawn, your soil compacts, and this is a great time to aerate. The purpose of fall aeration is to let your lawn absorb nitrogen from the snow during the winter months. Raintech Home Services landscapers are wanting to increase your lawn's health year-round for the greenest and healthiest spring and summer to follow.