Chimney / Fireplace cleaning
Chimney / Fireplace Cleaning
Do you want to enjoy the warmth of your home and make sure you are being protected against fires? When wood is burned over time it will leave a black and sticky residue buildup called creosote; it is highly flammable and a dangerous source of chimney fires.
The degree of buildup is dependant on 4 factors: the type of wood being burned, the moisture content in the wood, the amount of wood used and how hot you build the fires. It is a good idea to have the unit inspected after every cord of wood.
At Raintech Home Services, we provide professional cleaning services for all types of chimney and fireplaces. Our technician will provide you with a quick inspection for creosote buildup or chimney damage and offer you personalized service and information based on your situation.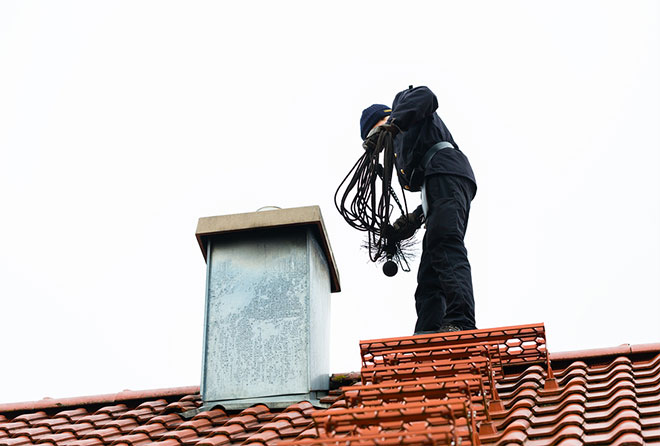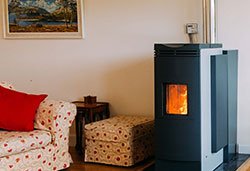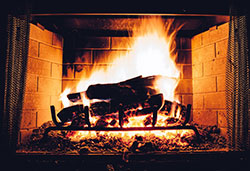 Request Chimney / Fireplace Service
Why Choose Raintech Home Services for a Chimney Sweep
With over 30 years of experience, we will provide you with the most upstanding, reliable and professional cleaning service in Calgary and surrounding area. We offer a flat rate fee depending on the type of unit that you have; ie. fireplace, woodstove, or woodstove insert. We ensure there are no hidden fees or extra charges. On occasion a damper or other part require repair, and those instances will be discussed and quoted before proceeding. We offer a quick turn around time for appointments with fast, easy and convenient booking service where you are given an exact appointment time.
We will maintain a clean environment, taking pride in leaving your home in the same condition as before we arrived. We make sure that the soot is controlled and contained by using a vacuum. A large moving blanket is also used to capture any errant soot, protecting your floors and carpets.
   Highly Qualified and Upstanding Service
   Quick Turnaround Time for Appointments
   Easy and Reliable Booking
   Flat Rate Fees
   Quick Inspections
   Personalized Service and Education for Each Individual Unit
   Pride in Cleanliness
What to Expect From Raintech Home Services Chimney Cleaning
From start to finish, we want you to be aware of what we will be doing in your home, especially when it comes to important services such as chimney/fireplace cleaning. One technician is needed to perform the service. We remove our footwear, as cleanliness is our main focus. The chimney will be inspected with a flashlight first to determine if cleaning will be required. The large movers' blanket is placed around the base of the fireplace and the vacuum is brought in and setup. Most of the time we go on the roof and sweep down to the closed damper, then go inside and gently open the damper to let the soot fall into the fireplace, while being contained by the vacuum.
Please be aware there are times it is impossible to sweep from the roof. In that case our technician has tools that clean the chimney from the fireplace opening. Some wood stoves require pipe on the inside of the house to be removed and cleaned. That pipe is cleaned on the drop cloth as the vacuum is used to keep the soot under control. At the end of the service, you will be informed we are done. We pack our equipment and, on our way we go, leaving your home safe from chimney fires.