Electrician Services (Master Electrician)
Raintech Home service's certified Master Electricians are here to help with all your electrical needs concentrated on top notch residential electrical work to Calgary & surrounding area homeowners. From adding lights or smoke detectors to panel, wiring, or service changes, no job is too big or too small for our team. Our licensed electricians not only receive extensive industry training, but they are also well versed in communications and customer service. It's our goal to offer you the best customer experience.
Regardless of the scope of the electrical services you require, it would be our privilege to help you. Raintech Home Services' electricians install indoor and outdoor lights of all kinds; move, remove and install detectors, set up entertainment systems, replace aluminum wire with copper and more. Our technicians are skilled electrical project managers, who can handle all elements of your renovation from start to finish.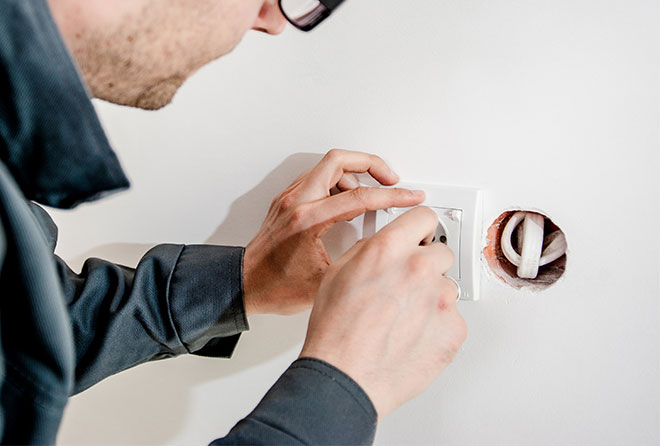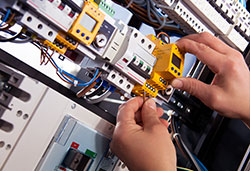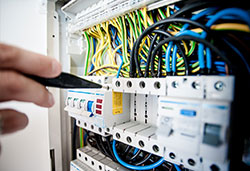 Request Electrician Services
Why choose Raintech Home Services for Electrician Services
At Raintech Home Services, our technicians are well-trained, seasoned professionals with a thorough electrical understanding and share the importance of a well functioning system. Our goal is to provide you with the best customer service and highest quality of standard in the Calgary and surrounding areas.
   Electrical Repairs & Troubleshooting
   Indoor & Outdoor Lighting Installation
   In Floor Heating Installation
   Power Supply Improvements
   Emergency Power Systems
   Safety Inspections and Updates
   Electrical Planning and Wiring for Renovations
   Home Automation System Installation
   EV Charging Station Installation, Repair and Maintenance
   LED Lighting Systems
   Electrical Panel Upgrades
What to Expect from Our Electrical Services
At your scheduled appointment time, you can expect one of our electricians to arrive punctually. We have a flat-rate for a service call and diagnosis. No further work is started without homeowner approval of the service and cost, this guarantees no hidden fees. For a large-scale project we inspect the worksite, hear your priorities and supply an accurate timeline as we want as little disruption to your routine as possible.