Plumber Services
Raintech Home Services provides our customers with the highest quality of services personalized for your home's individual needs. Our professional, courteous and experienced technicians provide education to our clients for a better understanding of the standard of care needed on your home's plumbing systems. Raintech Home Services offers residential and small commercial plumbing for the Calgary and surrounding areas.
With 20+ years experience in the industry, we are Calgary & surrounding area's reliable choice for homeowners and small businesses. Whether it's an installation or servicing of plumbing systems, our team of committed professionals are here to ensure that your needs come first. Our services span from a leaking tap to a installing a new kitchen or bathroom, no job is too big or too small. For the large-scale projects, a technician will do an on-site walkthrough with you to diagnose the problem or plan your renovation to form a solution both cost effective and a long-lasting.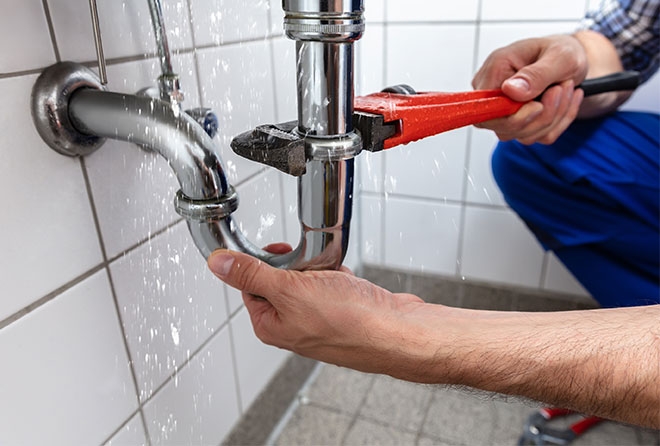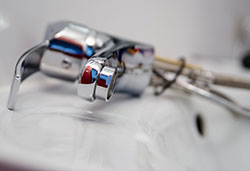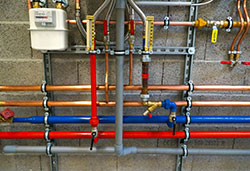 Why choose Raintech Home Services for Plumbing Services
Our technicians with 20+ years in the trade, we lead with experience, excellent customer service and a will to work. We treat every home we enter as our own, with respect and care. We have a flat-rate for a service call-out and diagnosis. No further work is started without homeowner approval of the service and cost, this guarantees no hidden fees.
    Repairing or replacing leaky faucets
    Repairing or replacing problem sinks
    Repairing faulty toilet systems
    Unclogging drains and pipes
    Fixing frozen pipes
    Garburator Installation
    Dishwasher Installation
    Repairing hot water heaters
    Installing hot water tanks
    Installing and repairing tankless water systems
    Repairing sewage pipes and pumps
    Fixing water pressure issues
    Maintaining water filtration systems
    Hydronic Heating
    Gas-Fitting
What to Expect from Plumbing Services
Raintech Home Services will arrive promptly and enter your home with the same respect as their own. The plumber will then examine the problem and work to discover the cause. If the appointment is for any additions or installations, the space will be measured and the home's current plumbing will be examined. All solutions will be discussed with the homeowner for an understanding of the process, an approximate timeline and cost. Raintech Home services is an honest and reliable company that has many satisfied customers throughout the area. Our technicians have been in the trade for 20+ and continue to provide a 1 to 1 service that is well known throughout the Calgary area.